PAST PARTICIPANTS HAVE TOLD US:

"The challenge was to make my hands go easy to make something I was scared to do."

"The gift is giving me a chance to live lost memories."

"I have had a feeling inside of me I have never experienced. It's like a seed has been planted, and I will be the one to see it grow and blossom." 

"The gift was seeing the piece I wrote in type. Knowing that I wrote that made me feel proud."

"The gift of feeling and remembering is invaluable. I experience emotions and memories that lay covered up. All of it is very cathartic. The challenge is to allow myself to be in roles and situations I'm not used to-to step outside myself and do art-things I've never done before. Wow!"

"What I received today was trust."

The Inside/Outside program is designed to build inter-personal and life-management skills through the arts. 

The program works by bringing together individual writers, poets, musicians, visual, movement, and theater artists into one team that conducts a series of creative workshops with residents at River City Corretional Center. 

These workshops culminate in a presentation by participants featuring their writing, visual art and performance pieces. 

Through this process, Inside/Outside participants develop and improve skills of self-expression and also develop and enhance important life/work skills including communication, teamwork, and leadership. 

Moreover, participants learn to view art as a tool to process through painful aspects of their lives and to channel negative thoughts and feelings in a productive way.  In doing so, Inside/Outside participants learn effective strategies for stress reduction.

For the first time in Inside/Outside history, our artist team worked with more than a dozen teenage girls to create poetry, paintings, and a performance including movement, mask work, and song.  During the 8-week program with residents at the Passages program at Talbert House the artist team introduced participants to a wide range of creative practices designed to free the imagination and enhance participants' self-esteem, collaborative, job, lifeskill and presentation abilities, in addition to their artistic skills. 

The benefits of Inside/Outside were further enhanced when the girls shared their work with an audience during the final presentation.  Audience members, representing a broad cross-section of Cincinnati, are often moved to tears and laughter as the residents share their stories, their art, and parts of themselves, and these participants' stories were definitely moving, and inspiring. Our participants were challenged, validated, strengthened, and reassured by their interaction with the artist team, each other and their audience.

Our partiipants ranged in age from 13-17. We hoped to share a little video of the girls onstage but the need to preserve identities of these young participants made it unfeasible.  However, we invite you to get to know more by reading the Anthology of the girl's poetry and prose.

The Spring 2013 session of Inside/Outside

is funded in part by

To help support the work that is Inside/Outside

Artistic and Executive Director, Contemporary Dance Theatre

Development Administrator for Inside/Outside

FALL 2012 ARTIST TEAM

CAROLYN BROOKBANK, POETRY & WRITING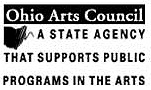 Invisibility is a fact of life for women in prison.  All too often when we envision an inmate behind bars, we see a male face.  The reality is quickly changing however, as women have become the fastest growing segment of the prison population. 

According to the Ohio Justice and Policy Center research, since 1980, the number of women entering Ohio's prisons has risen by almost 400 percent, roughly double the increase for men.

Women residents incarcerated at River City range in age from 19-60 years old.  They come from every race, class, ethnicity, and family background.  The common denominator is their addiction and their strong desire to transform their lives. 

Throught the arts, ISOS teaches residents how to build strong communities. The program gives residents opportunities to deepen the quality of their life experiences and life expression. These are skills that are carried beyond prison walls and back to their homes and communities. Lowering recidivism reduces crime, allows families to stay together and generates fewer costs to the state.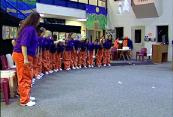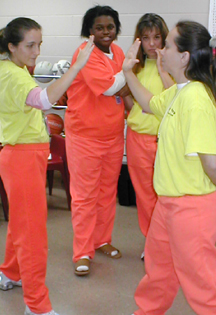 Inside/Outside extends the arts to residents at a diversionary program for adults with substance abuse issues who would otherwise be sent to Ohio penetentiaries. Through this coming together, the gap between those on the inside and those on the outside is narrowed both literally and figuratively.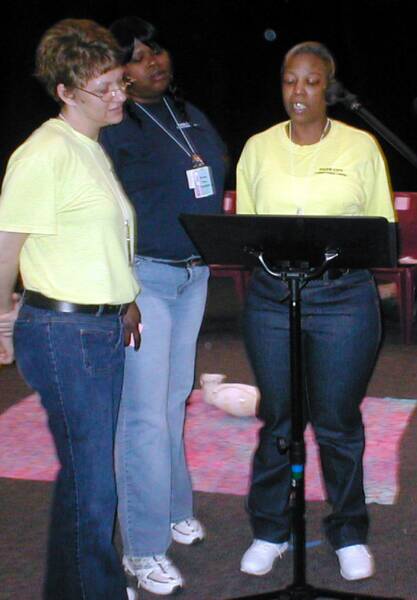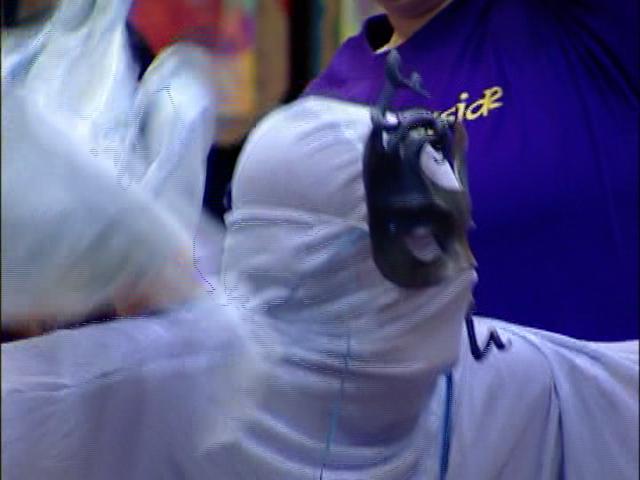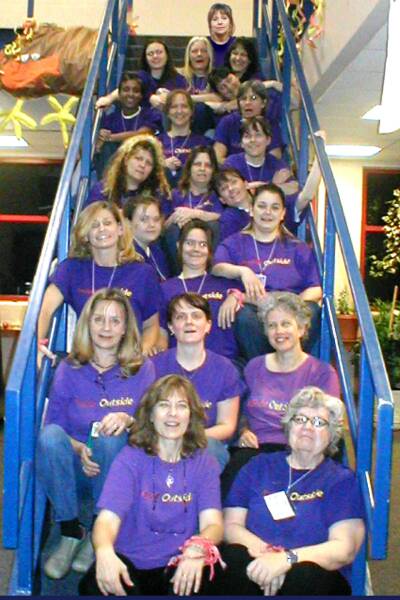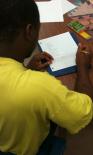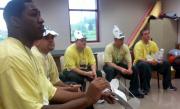 The ISOS model encourages exploration, development, and expression of the processes that make art and life more meaningful and complete.

The visual, written and theatre arts shown in this video were produced and adapted (see credits) by 2009 participants of the ISOS program.

THE TOMICINOH

FUND of the

Greater Cincinnati Foundation





The History of Inside/Outside

Inside/Outside began in February 2001 with the participation of individual artists and collaborating organizations in an intensive training conducted in Cincinnati by the Pat Graney Dance Company of Seattle. The training involved Cincinnati participants in the creation of an integrated arts program for women at River City.

The residency of the combined Seattle and Cincinnati artists' teams culminated in two performances at River City. Interweaving poetry, movement, and visual arts created by incarcerated women, the performances were attended by audiences composed of incarcerated women and men, River City staff, and members of the general public including city officials, corrections professionals, local artists, and friends of the arts.

The success of our original work with the Pat Graney Dance Company, and the intensive team-building sessions engaged in by the Cincinnati artist team, resulted in an ongoing commitment to collaborate together.

ISOS has grown on the work of founding artists Diane Debevec, Pauletta Hansel and Bet Stewart in collaboration with Jefferson James of Contemporary Dance Theatre and Mary Pierce Brosmer of Women Writing for (a) Change. 

Past Inside/Outside team artists include:

Eliza Combs, Omope Carter Daboiku (storytelling), Diane Debevec (visual arts), Pauletta Hansel, Gloria Essenwein (movement), Dave Hawkins (music), Scott Gobel, Amos Hopkins, Camille Saba Smith (music) and Todd Juengling (music).

Other collaborative organizations have included the Prison Reform Advocacy Center, Women Writing for (a) Change

Current collaborative organizations include Contemporary Dance Theatre with River City Correction Center


ISOS 15! Working with Teens